Social Ecology and the Rojava Revolution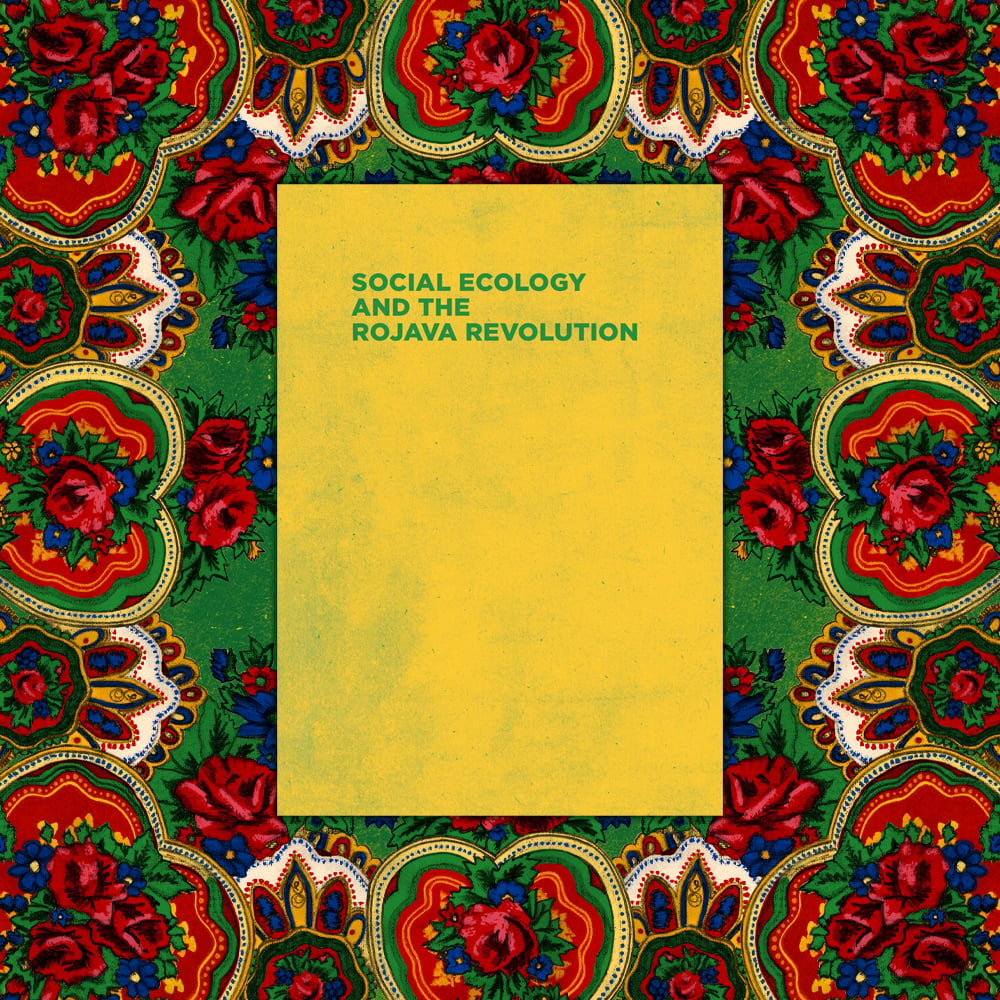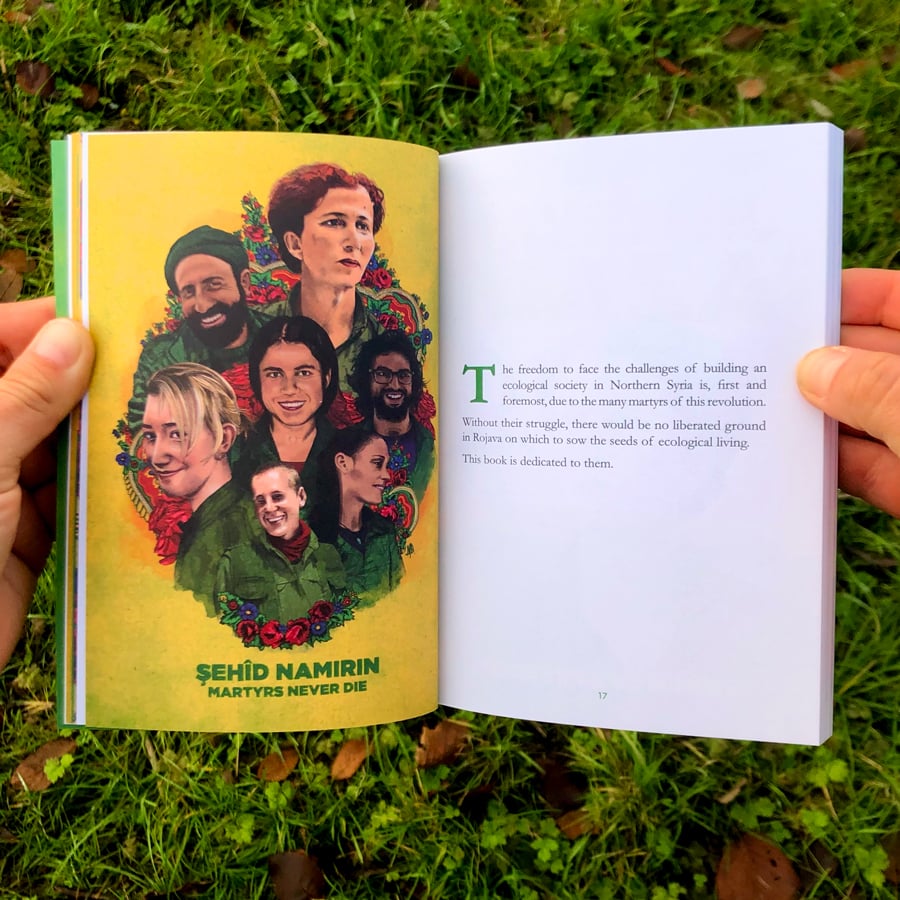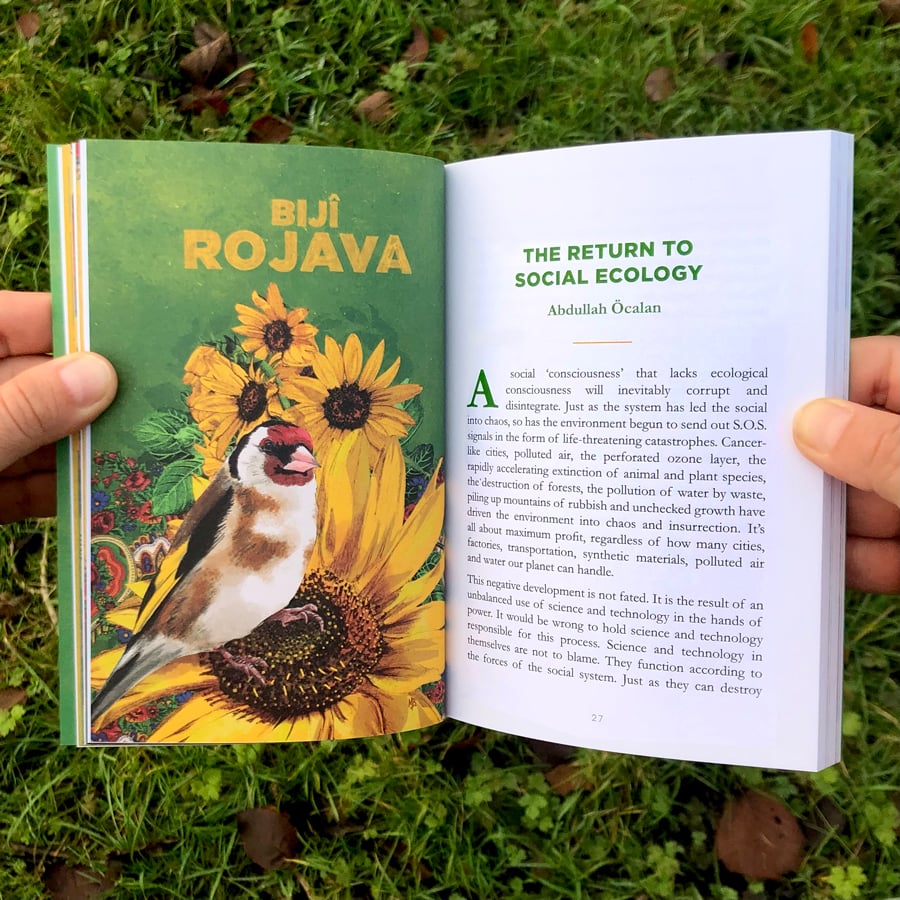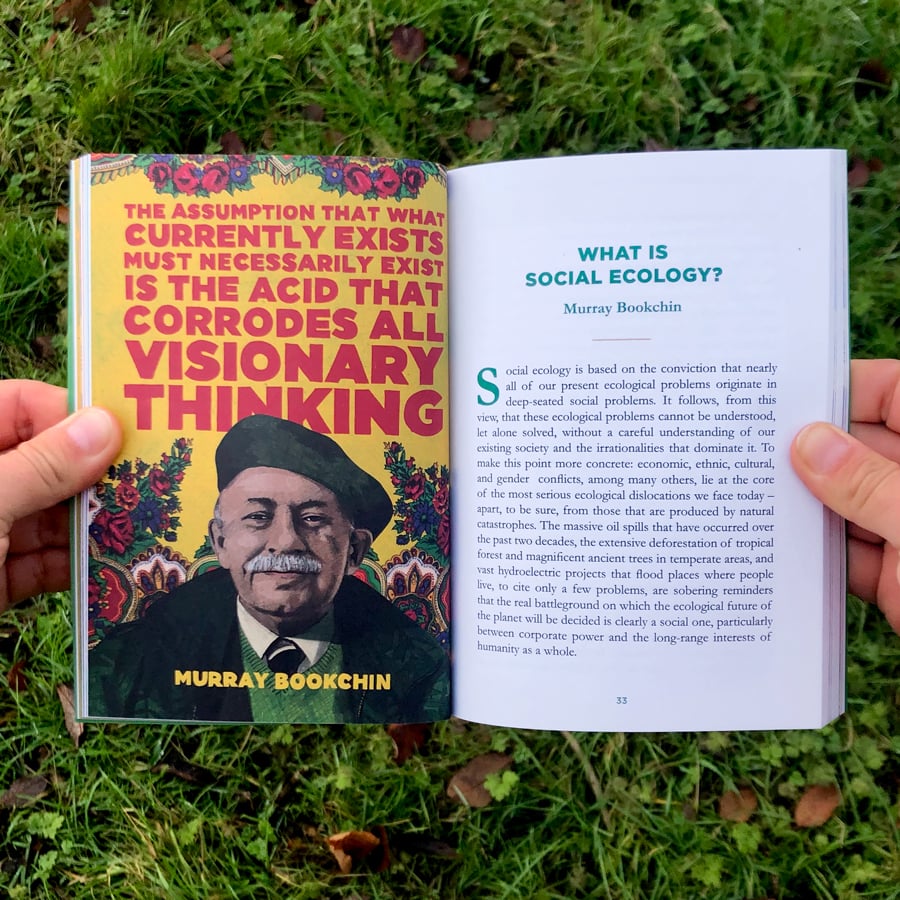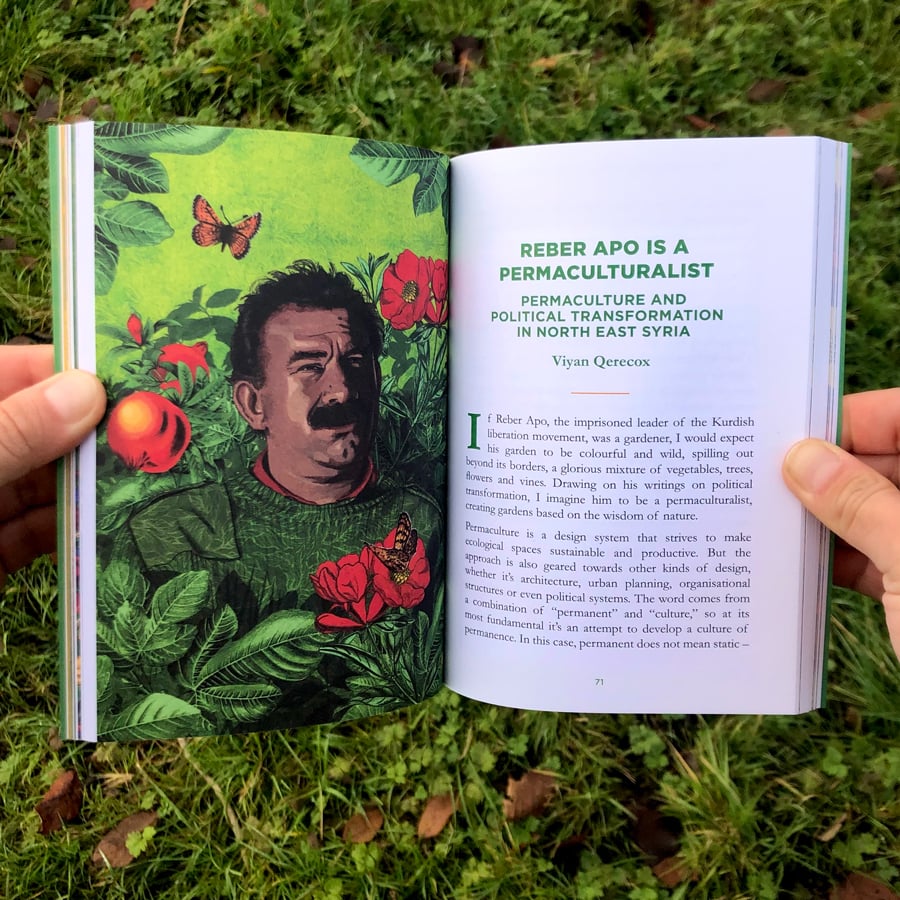 Social Ecology and the Rojava Revolution is a collection of essays about social ecology and the ways it has taken root in Rojava (Western Kurdistan).
Featuring texts from Murray Bookchin, Abdullah Öcalan, and activists involved in the struggle on the ground in North East Syria. This new edition features a foreword by Debbie Bookchin and is beautifully illustrated by Matt Bonner.
A companion to Make Rojava Green Again, all proceeds from the sale of the book will support the work of the Internationalist Commune of Rojava.
Read Social Ecology and the Rojava Revolution for free here.
Accolades:
"This is a very fitting book at a time where the ecological revolution in Kurdistan is under grave threat- it shows how the fight against colonialism and building a free life are happening simultaneously. The curators of this book have thoughtfully featured a core pillar of Abdullah Ocalan's Democratic Modernity and its universal application - everyone who believes in ecological justice and how to build it should read this book as an introduction."
– Elif Sarican (Writer and activist)
"Social Ecology and the Rojava Revolution explicitly links the question of freedom to the issue of ecology. Against liberal approaches that present no more than minor reforms to slow down climate change, these perspectives call on a radical re-organisation of social, political, and economic life against systems of power. This involves dealing with profound philosophical questions around the meaning and value of life, especially in a world in which war and ecocide are deeply entangled. In a time of planetary emergency, this (aesthetically beautiful!) book is an important invitation to join forces beyond borders. It calls on individuals and movements to politicise and radicalise the ways in which they address ecological catastrophe. It is a demand to resist from below and defend life on all fronts, in the here and now."
– Dilar Dirik (Political sociologist and author of The Kurdish Women's Movement: History, Theory, Practice)