Join the Army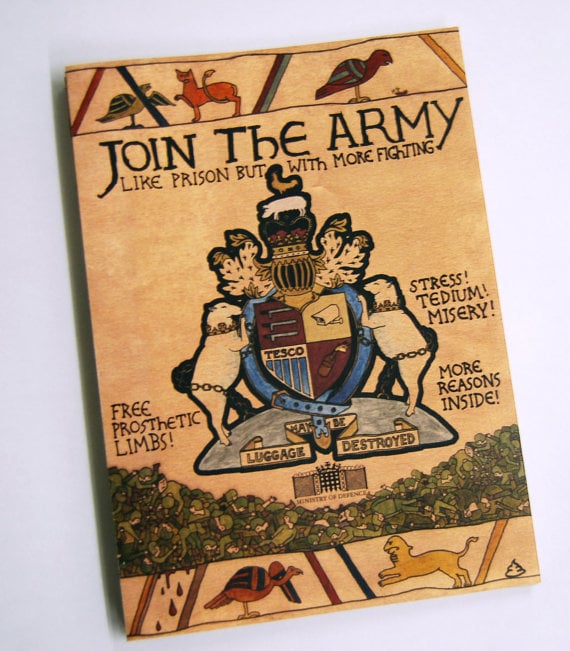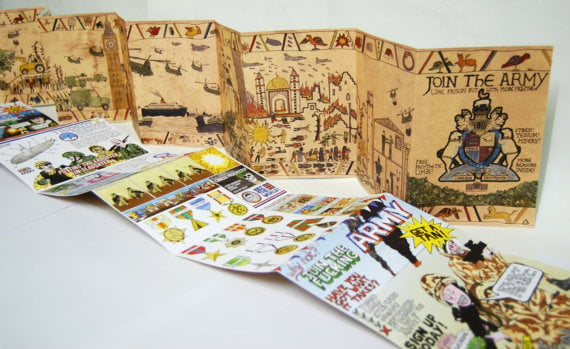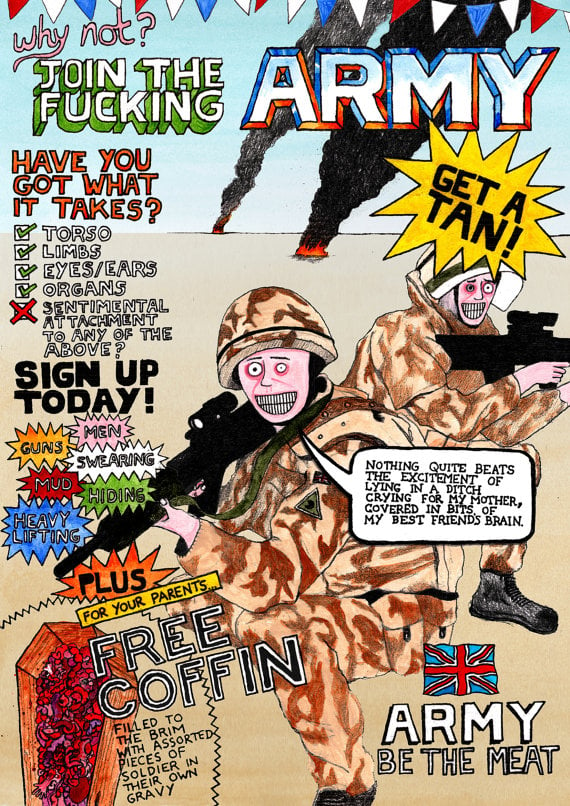 An absurd and potentially offensive satire on military recruitment and the false promises that come with life (and death) in the army.
Former soldiers say:
"When I first saw 'Join The Army' I was impressed by how it managed to capture the dark humour of the soldier, the irrational nature of military life and the futility of war. I thought the artist must be a veteran."
- Ben Griffin, ex-SAS & Paratrooper. Coordinator Veterans for Peace UK.
"Brutal but true."
- Joe Glenton, author of 'Soldier Box', first UK soldier imprisoned for refusing to return to Afghanistan.
Published by: Spelling Mistakes Cost Lives
http://www.spellingmistakescostlives.com