Free Palestine by Matt Bonner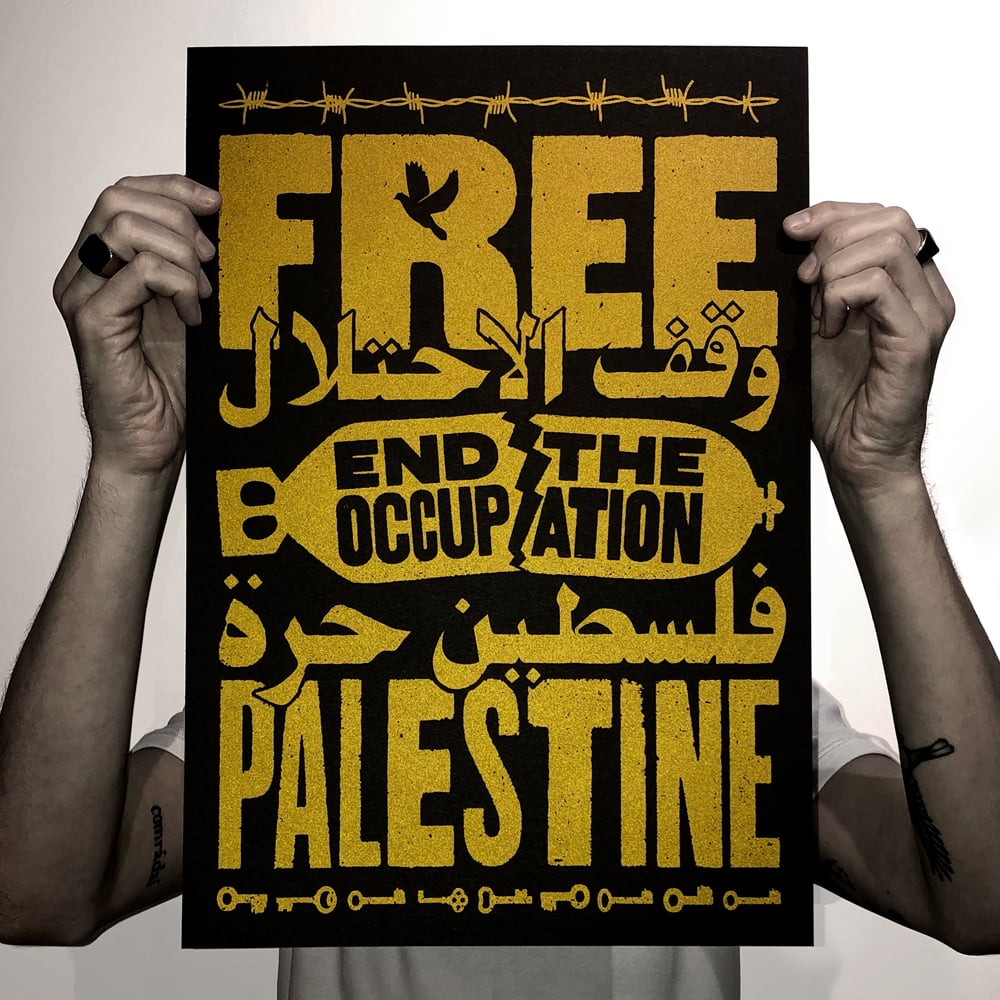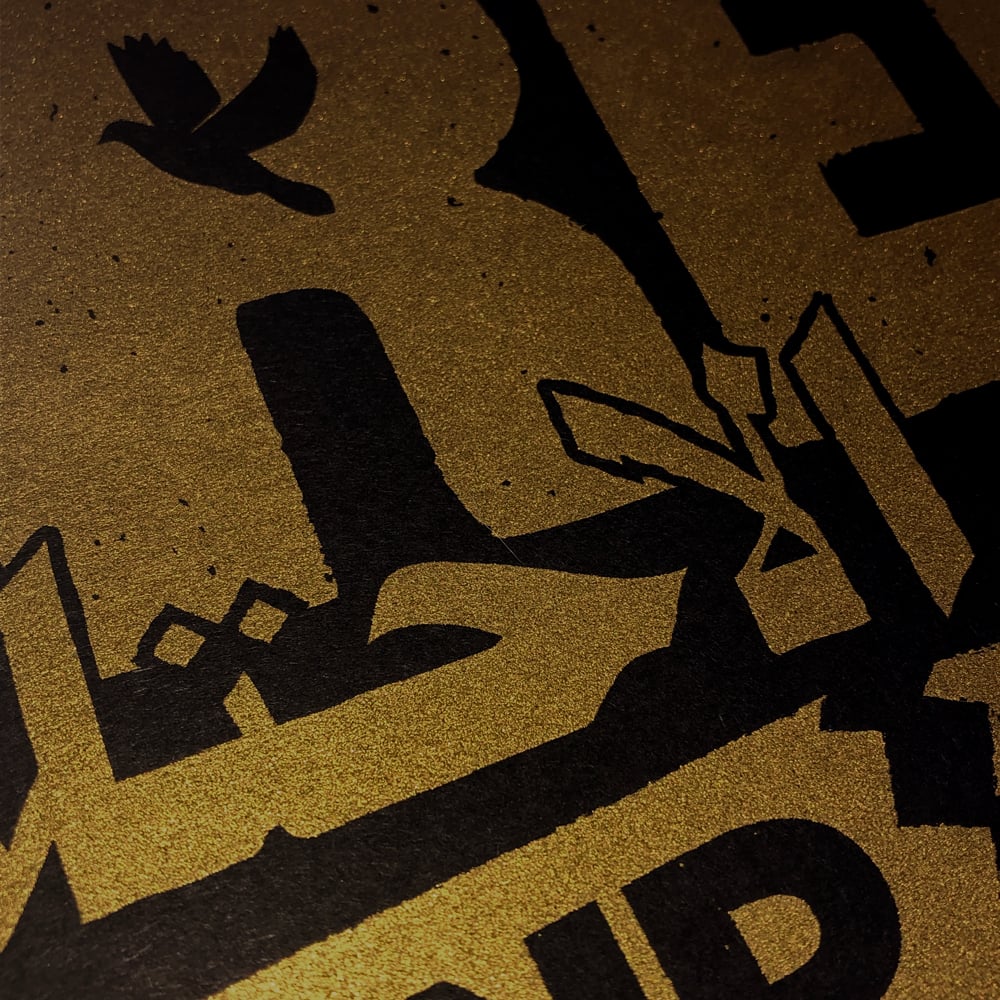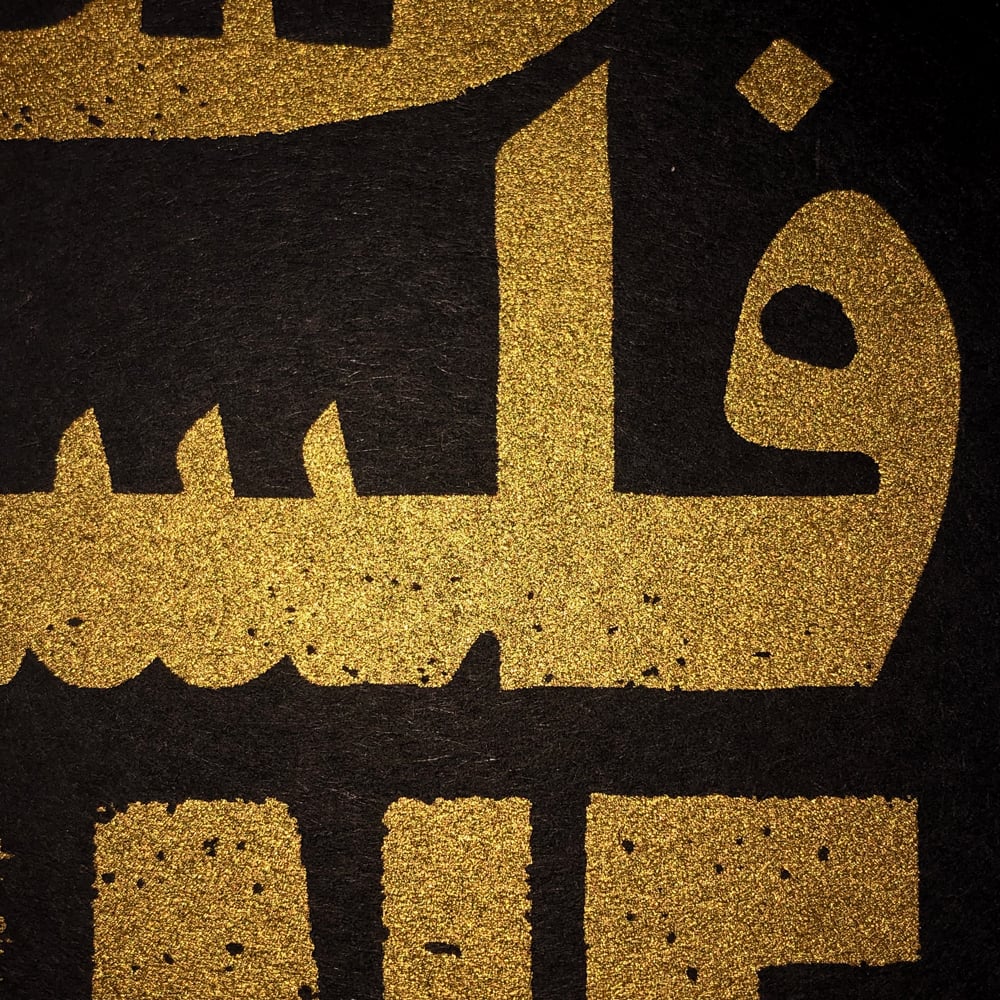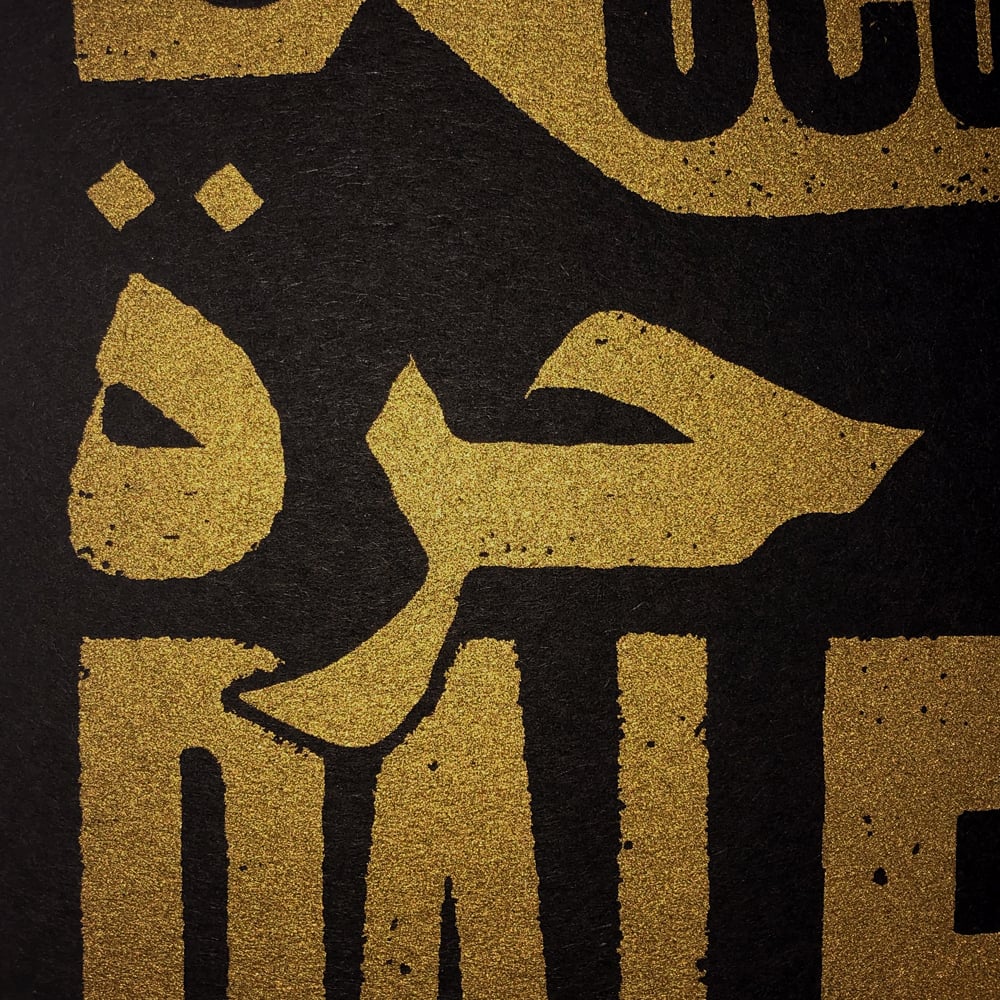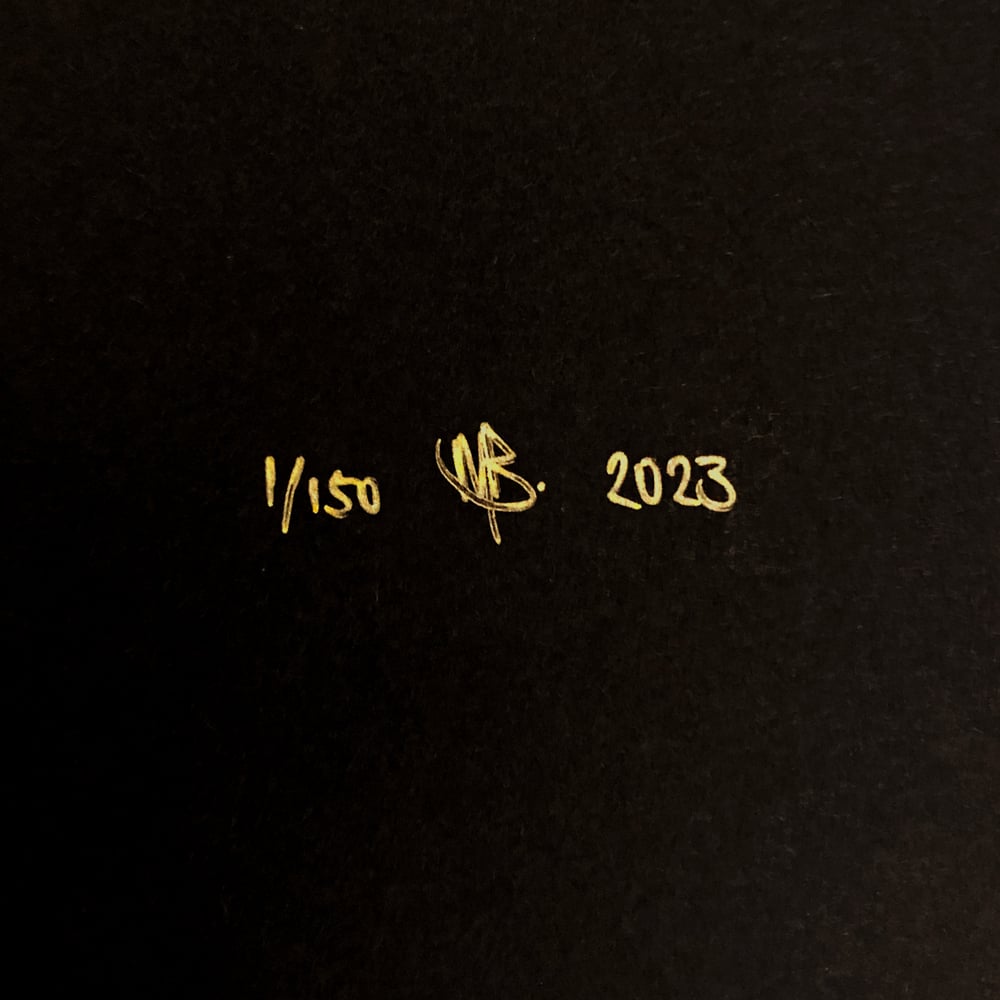 A3 sparkling gold ink print on recycled 260gsm black card. Limited edition of 150.
Entire £20 goes to Gaza Sunbirds, a Palestinian para-cycling team on the ground in Gaza that is responding to the total blockade and siege since October 9th with basic aid and supplies.
Lovingly printed by Carry On Screening, hand pulled and solar powered. Paper donated by Quality Control HQ.
The arabic script repeats the same two English slogans. Each print is back signed, dated and numbered.
Posted recorded delivery in poster tube. UK shipping only.